Support and Sponsorship
The Internet Protocol Journal (IPJ) is published quarterly and supported by the Internet Society and other organizations and individuals around the world dedicated to the design, growth, evolution, and operation of the global Internet and private networks built on the Internet Protocol. Publication of IPJ is made possible by:
Supporters
Diamond Sponsor
Ruby Sponsor
Sapphire Sponsors
Emerald Sponsors
Corporate Subscribers
Individual Sponsors
Fabrizio Accatino, Scott Aitken, Jacobus Akkerhuis, Antonio Cuñat Alario, Matteo D'Ambrosio, Jens Andersson, Danish Ansari, Tim Armstrong, Richard Artes, David Atkins, Jaime Badua, Hidde Beumer, John Bigrow, Axel Boeger, Gerry Boudreaux, L de Braal, Kevin Breit, Ilia Bromberg, Christophe Brun, Gareth Bryan, Caner Budakoglu, Stefan Buckmann, Scott Burleigh, Jon Harald Bøvre, Olivier Cahagne, Antoine Camerlo, Tracy Camp, Fabio Caneparo, Roberto Canonico, David Cardwell, John Cavanaugh, Lj Cemeras, Dave Chapman, Stefanos Charchalakis, Greg Chisholm, Marcin Cieslak, Brad Clark, Narelle Clark, Steve Corbató, Brian Courtney, Dave Crocker, Kevin Croes, John Curran, André Danthine, Morgan Davis, Jeff Day, Freek Dijkstra, Geert Van Dijk, David Dillow, Richard Dodsworth, Ernesto Doelling, Eugene Doroniuk, Karlheinz Dölger, Joshua Dreier, Lutz Drink, Andrew Dul, Holger Durer, Peter Robert Egli, George Ehlers, Peter Eisses, Torbjörn Eklöv, ERNW GmbH, ESdatCo, Steve Esquivel, Mikhail Evstiounin, Paul Ferguson, Kent Fichtner, Gary Ford, Christopher Forsyth, Craig Fox, Fausto Franceschini, Tomislav Futivic, Edward Gallagher, Andrew Gallo, Chris Gamboni, Xosé Bravo Garcia, Kevin Gee, John Gilbert, Serge Van Ginderachter, Greg Goddard, Octavio Alfageme Gorostiaga, Barry Greene, Martijn Groenleer, Geert Jan de Groot, Gulf Coast Shots, Sheryll de Guzman, James Hamilton, Stephen Hanna, John Handin, Martin Hannigan, John Hardin, David Harper, Edward Hauser, David Hauweele, Marilyn Hay, Headcrafts SRLS, Hidde van der Heide, Johan Helsingius, Robert Hinden, Alain Van Hoof, Edward Hotard, Bill Huber, Hagen Hultzsch, Kevin Iddles, Mika Ilvesmaki, Karsten Iwen, Ashford Jaggernauth, David Jaffe, John Jarvis, Dennis Jennings, Edward Jennings, Aart Jochem, Richard Johnson, Jim Johnston, Jonatan Jonasson, Daniel Jones, Gary Jones, Amar Joshi, Merike Kaeo, Andrew Kaiser, Christos Karayiannis, David Kekar, Jithin Kesavan, Jubal Kessler, Shan Ali Khan, Nabeel Khatri, Anthony Klopp, Henry Kluge, Michael Kluk, Andrew Koch, Carsten Koempe, Alexader Kogan, Antonin Kral, Mathias Körber, John Kristoff, Terje Krogdahl, Bobby Krupczak, Murray Kucherawy, Warren Kumari, Darrell Lack, Yan Landriault, Markus Langenmair, Fred Langham, Richard Lamb, Tracy LaQuey Parker, Simon Leinen, Robert Lewis, Martin Lillepuu, Sergio Loreti, Guillermo a Loyola, Hannes Lubich, Dan Lynch, Miroslav Madić, Alexis Madriz, Carl Malamud, Michael Malik, Yogesh Mangar, Bill Manning, Harold March, Vincent Marchand, David Martin, Jim Martin, Timothy Martin, Gabriel Marroquin, Carles Mateu, Juan Jose Marin Martinez, Ioan Maxim, David Mazel, Miles McCredie, Brian McCullough, Joe McEachern, Jay McMaster, Mark Mc Nicholas, Carsten Melberg, Kevin Menezes, Bart Jan Menkveld, William Mills, Desiree Miloshevic, Thomas Mino, Wijnand Modderman, Mohammad Moghaddas, Charles Monson, Andrea Montefusco, Fernando Montenegro, Joel Moore, Soenke Mumm, Tariq Mustafa, Stuart Nadin, Mazdak Rajabi Nasab, Krishna Natarajan, Darryl Newman, Paul Nikolich, Marijana Novakovic, David Oates, Ovidiu Obersterescu, Mike O'Connor, Mike O'Dell, Carlos Astor Araujo Palmeira, Alexis Panagopoulos, Gaurav Panwar, Manuel Uruena Pascual, Ricardo Patara, Dipesh Patel, Alex Parkinson, Craig Partridge, Dan Paynter, Leif‑Eric Pedersen, Juan Pena, Chris Perkins, David Phelan, Derrell Piper, Rob Pirnie, Jorge Ivan Pincay Ponce, Victoria Poncini, Blahoslav Popela, Tim Pozar, David Raistrick, Priyan R Rajeevan, Paul Rathbone, Bill Reid, Rodrigo Ribeiro, Justin Richards, Mark Risinger, Ron Rockrohr, Carlos Rodrigues, Lex Van Roon, William Ross, Boudhayan Roychowdhury, Carlos Rubio, Timo Ruiter, RustedMusic, Babak Saberi, George Sadowsky, Scott Sandefur, Sachin Sapkal, Arturas Satkovskis, Phil Scarr, Elizabeth Scheid, Jeroen Van Ingen Schenau, Carsten Scherb, Dan Schrenk, Richard Schultz, Roger Schwartz, SeenThere, Scott Seifel, Yury Shefer, Yaron Sheffer, Doron Shikmoni, Tj Shumway, Jeffrey Sicuranza, Thorsten Sideboard, Andrew Simmons, Pradeep Singh, Henry Sinnreich, Geoff Sisson, Helge Skrivervik, Darren Sleeth, Bob Smith, Mark Smith, Job Snijders, Ronald Solano, Asit Som, Ignacio Soto Campos, Peter Spekreijse, Thayumanavan Sridhar, Matthew Stenberg, Adrian Stevens, Clinton Stevens, John Streck, Viktor Sudakov, Edward-W. Suor, Vincent Surillo, T2Group, Roman Tarasov, David Theese, Rey Tucker, Sandro Tumini, Phil Tweedie, Steve Ulrich, Unitek Engineering AG, John Urbanek, Martin Urwaleck, Betsy Vanderpool, Surendran Vangadasalam, Buddy Venne, Alejandro Vennera, Luca Ventura, Tom Vest, Dario Vitali, Randy Watts, Andrew Webster, Tim Weil, Jd Wegner, Rick Wesson, Peter Whimp, Jurrien Wijlhuizen, Pindar Wong, Romeo Zwart, Bernd Zeimetz, 廖 明沂.
For more information about sponsorship, please contact sponsor@protocoljournal.org
We are grateful for the support of Rabbi Rob Thomas and Lauren Thomas who agreed to match your IPJ donations up to a cumulative total of $25,000. This program was in effect from October 1, 2016 until April 1, 2017.
Follow us on Twitter and Facebook
Follow @protocoljournal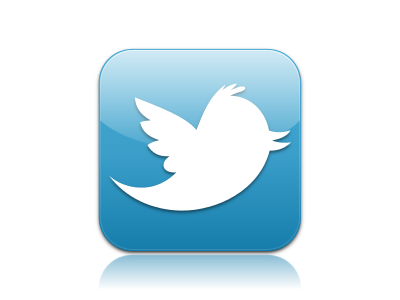 https://www.facebook.com/newipj